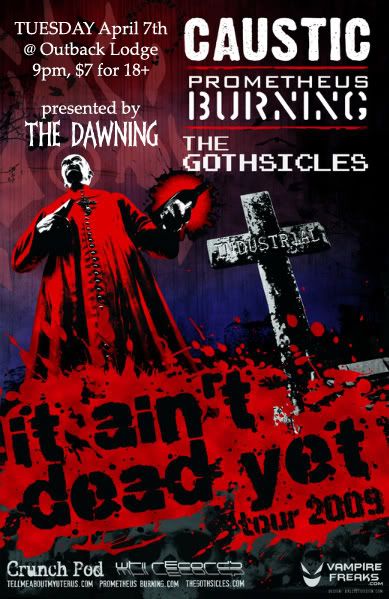 Caustic / Prometheus Burning / The Gothsicles

What you're looking at is a bargain at only $7 - they're practically giving this show away. This is the only Virginia stop of this completely awesome tour. i promise you that you aren't going to see another show like this for a long, long time.

These bands have traveled a long way to get here, and they've got a long way to go after they leave, so come out strong and show them how we do things here in C-ville!